< Back to Specialties
CO2 Laser – Ophthalmology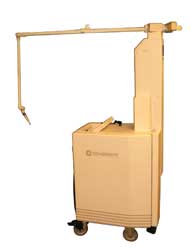 Laser Type: XL60, sealed tube, RF excited, CO2
Wavelength:

10.6 micron

Power:

2-50 / 2-60 W, adjustable

Dimensions:

37" (l) x 18" (w) x 72" (h)

Weight:

350 lbs.
The CO2 laser is a versatile tool for today's physician and is used in a variety of specialties, including ophthalmology. The CO2 laser includes a variety of hand pieces and accessories, enabling precise cutting, vaporization and removal of tissue with minimal damage or charring.